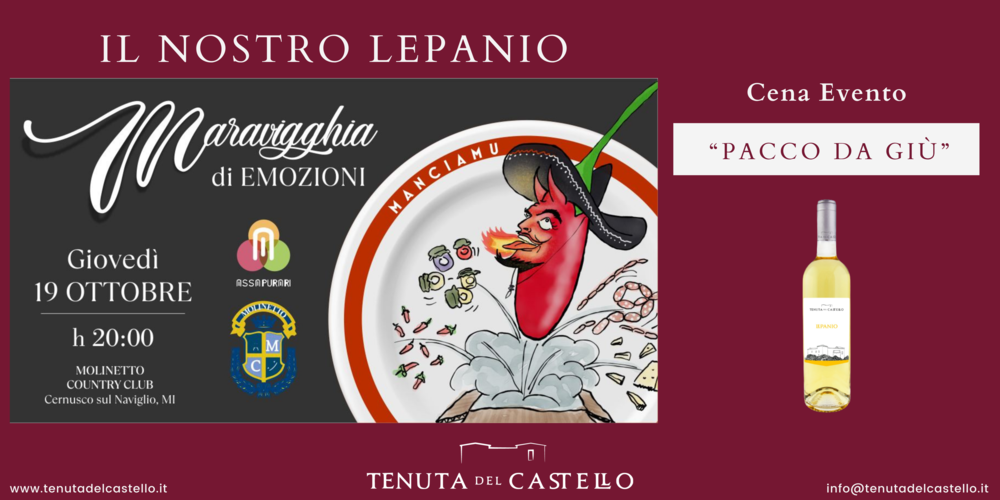 Lepanio wine at the "PACK FROM DOWN" dinner event!
Our wine was tasted at MOLINETTO COUNTRY CLUB in Cernusco sul Naviglio, Milan!
The event was organized by
Emilio Bosco
and the
Assapurari
Association, and was held on Thursday, October 19, at 8 p.m.
"Throughout southern Italy it is a tradition to send loved ones living in the north a "box" full of many delicious delicacies, which give off intense scents capable of evoking many sweet memories. This time Calabria will be on the scene, with its traditional recipes. To be discovered and rediscovered thanks to a careful selection of the best local products. UNMISSABLE. Just one caveat: Those who attend our dinners risk addiction to good food," says Assapurari,
selector of food and wine excellence throughout Italy.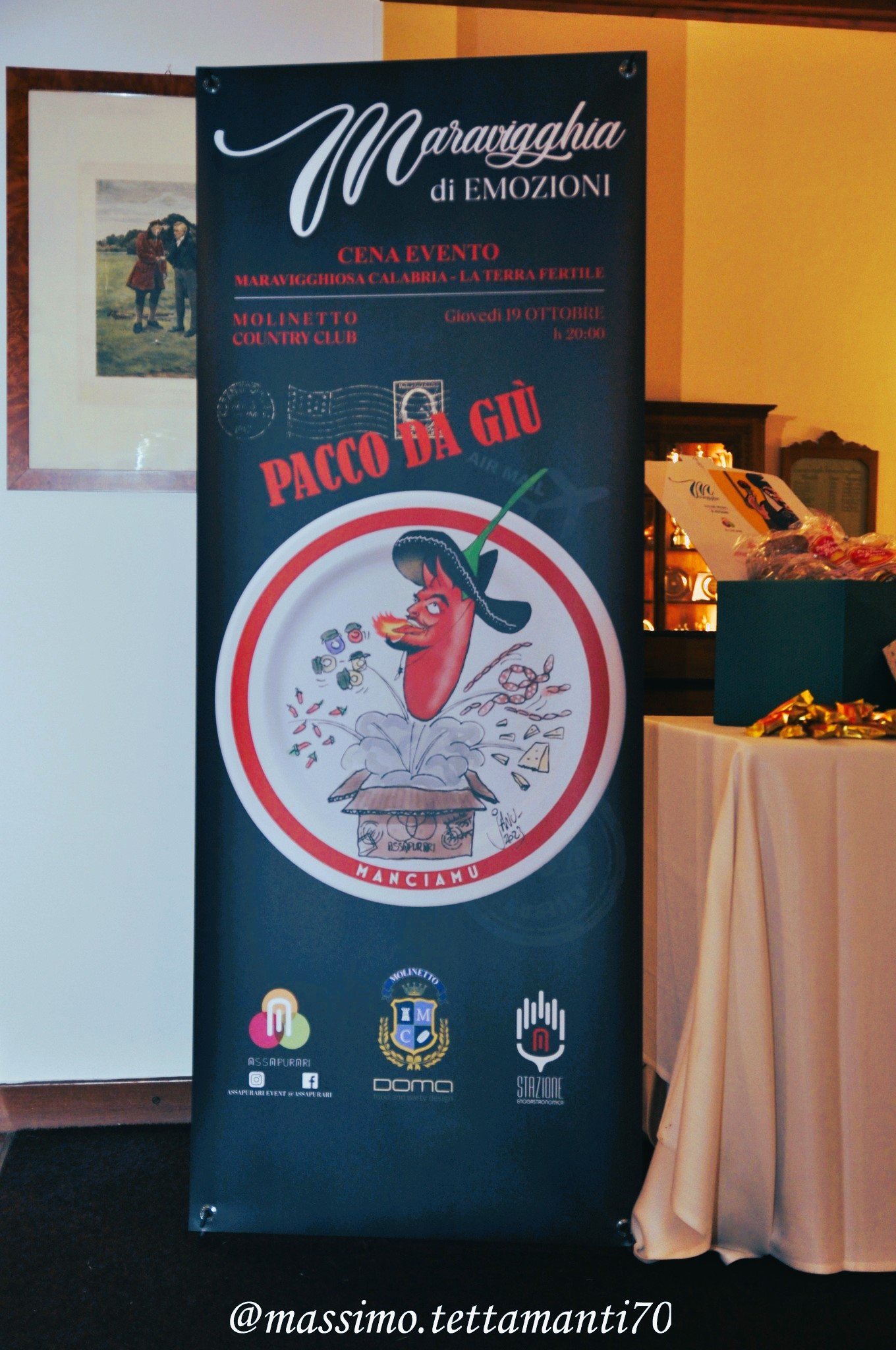 Lepanio has structure and body typical of Greek, combined with an aromatic complexity comparable to a small percentage of Traminer.
Its flavor is intense and prolonged, a fresh bouquet with notes of flowers and tropical fruits.
Event link